Your
AI Buddy

for Every Document!

Don't just read, interact with documents. Upload and start asking questions!
Make Document
Why fear lengthy, complex documents, when you've got DocXter!

Choose document type and upload away!
Drag & Drop your file or Click to browse
Supports DOC, DOCX, PDF, PPTX, and TXT files.
AI
Powers

for your Every Need!
Learning, working, notes, legal documents, resume...you name it, DocXter handles it! Every document, anything, in a way you want, and in a language you speak!
More

than just Information...

Text Extraction is a thing of the past. DocXter's AI powers you to go beyond. Find insights, connections, vital information, and more, instantly!
Don't just Interact
Take Control

!

DocXter is anything you want it to be!
Assistant ✅, Teacher ✅, Sidekick ✅, and more...
Personalize your conversations down to the finer details!
Simple for
Everything

Complex...

Say goodbye to confusion, complexity, and everything in between. Understand and decode any document with ease, with confidence. It's that simple!
AI Powers to
Empower

Your Journey!

Documents are a big part of our life. They just change names and formats. Get smarter excel at everything, with your AI-sidekick DocXter!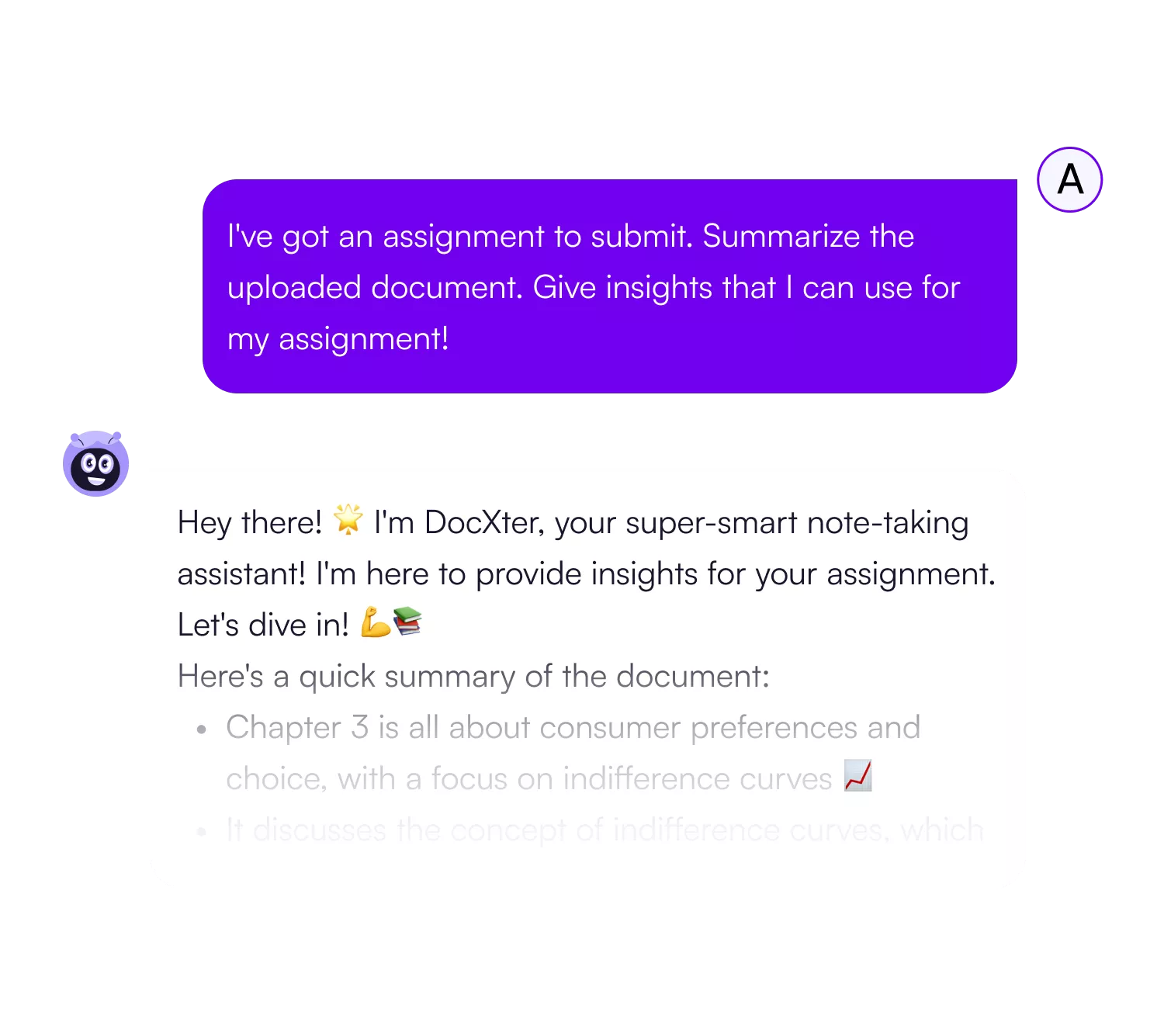 Last-Minute Research
AI driven insights to find the perfect sources so you can ace that paper or exam coming up. DocXter has your back when crunch time hits.
Your Fellow
Document Superheroes

!

Whether you want to learn, work, prepare for a meeting, decode official agreements.
DocXter's got you covered! Become a document superhero!
AI

for Every

Interaction

!

Documents are everywhere, why fear them? Let's sort them.
With the power of AI!
Intelligence at Your
Fingertips

!

Amplify your learning, uncomplicate subjects, reports, etc. with ease. Talk to documents in the way you want, in a language you speak!
Try for Free →
Always by Your Side
Interact with new docs, stay in touch with the old ones. With Chat History always there for you!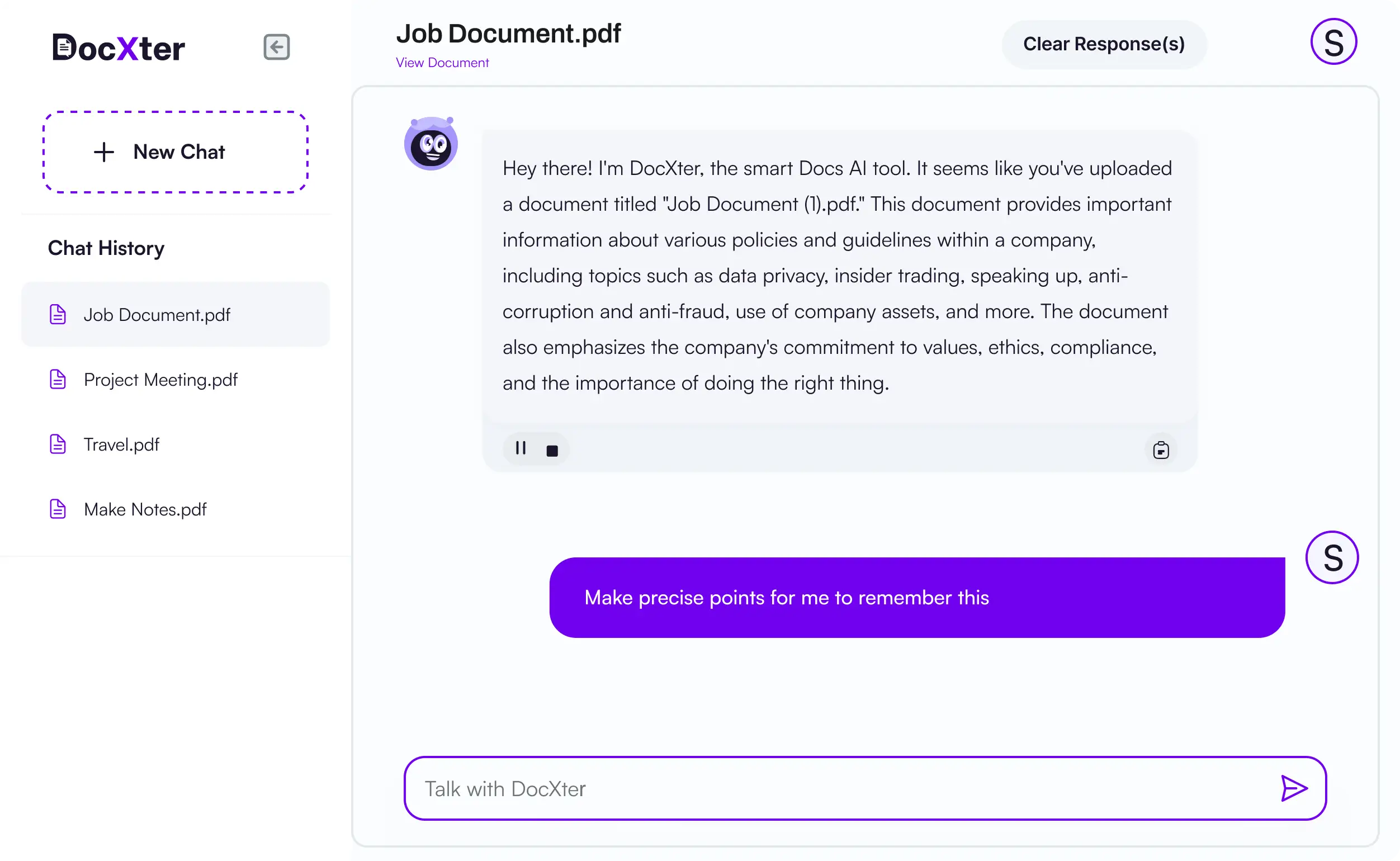 Controls for Complete Freedom
Take matters in your hands, whenever you want! Get complete freedom!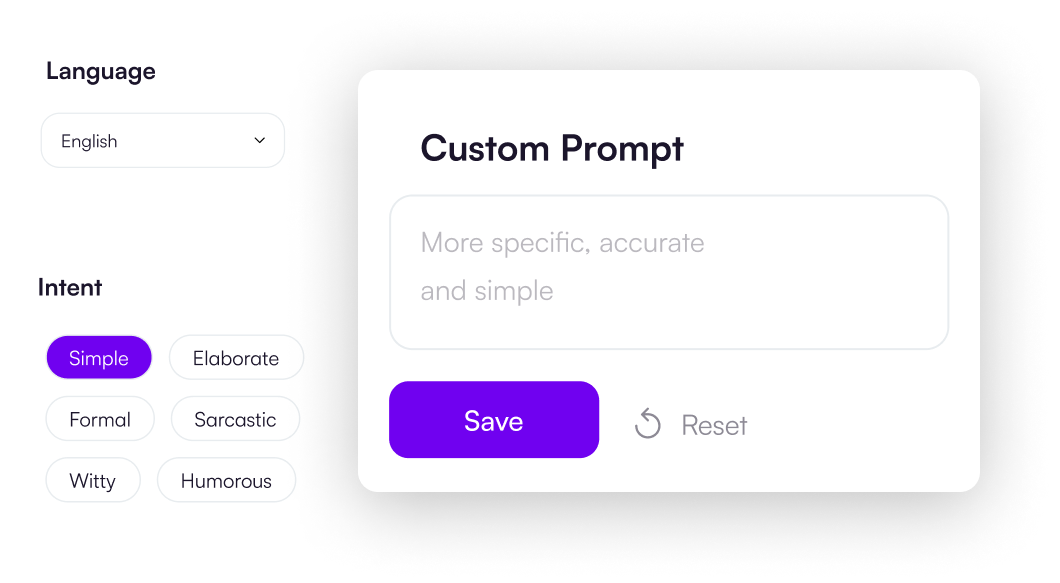 Whatever You Want to Know, Just ask...
With complete controls to drive conversations. Use DocXter to supercharge your document game! Become a document superhero... 🦸
Work Hard but Smarter!
Exams, meetings, homework, research papers, reports, and more. Supercharge your document game with DocXter. Use it Now!
Try for Free
→